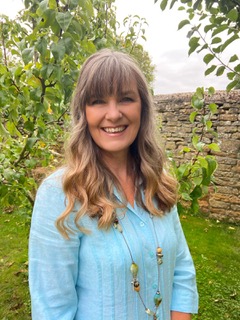 Born in Barnsley, a coal mining town in South Yorkshire, I had originally planned a career in Interior Design gaining A Levels in Art & Design and a undergraduate degree place in London. However, the experience of living in this community in the 1980s ravaged by the impact of the industrial action that was predominant during that decade ran deep, and seeking a radical change from this backdrop I joined the Royal Air Force (RAF) and my horizons expanded.
During 20 years of service in the RAF and specialising in the Human Resources areas, I saw first hand the effects of prolonged exposure to stressful situations. As my career progressed, I began to look for ways to proactively combat the debilitating effects this stress this could have on individuals and families, I embarked on personal research into a variety of different practices; Reiki, Neurolinguistic Programming, TimeLine Therapy, Hypnosis, Indian Head and Swedish Massage. Each of these claiming to help alleviate the suffering of both individuals and those closest to them. However, for me, something was still missing and it was whilst living in America in 2008, yoga teacher training gave me a taste of meditation that was different from what to that point, I had only read about.
Returning to England in 2011 and finally settling in our own house brought new challenges, raising 3 children with my husband (also an RAF Officer) frequently away due to work or deployment and managing various full scale building projects for our home. By 2018, feeling myself stretched to capacity, I enrolled on a Mindfulness Based Stress Reduction course and within a matters of weeks realised I had found my 'missing piece'. Upon completing the first course I immediately signed up for the course again, followed by training to teach the Pawsb curriculum to pass what I had learnt on to my children in an accessible and appropriate way.
In early 2019, I became a fulltime carer for an elderly relative who had come to live with us and realised exactly how integral my practice had become to my own wellbeing. I attended the Mindfulness Network's (MN) Teacher Training Retreat 1 (TTR1) in January 2020, joining the Teacher Training Pathway (TTP) and completing various other MN courses and retreats online as the Covid Pandemic changed our way of life. Simultaneously, I was accepted on the Mindfulness Based Approaches Masters Degree programme with the Centre for Mindfulness Research and Practice (CMRP) at Bangor University and have recently completed my first year.
I have volunteered in various capacities within schools, sporting and youthwork organisations for over 25 years, and received 'The Yellow Rose of Texas' state award from the Governor for the work I undertook whilst living in the USA. To have the opportunity to volunteer for a community aligned with an organisation that has helped me so much during my own mindfulness journey is a great privilege and I look forward to seeing how the new Community Friends evolves from the wonderful foundation the Friends of Bangor laid.
Jo Kendall MIstLM
---
Further information
Website – theenvironmentcoach.com
Email – jo@theenvironmentcoach.com
"I truly believe that our personal external environment is created by the way in which we respond to the events, opportunities, challenges and other stimuli to which we are exposed. Given that our 'response' begins internally, and is affected by our emotions, feelings, beliefs, values and a myriad of biological factors, it makes sense to me that to change the external environment in a positive way, we must first understand the internal one."