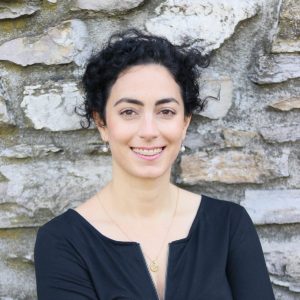 I discovered mindfulness thanks to an elderly gentleman offering it in an accessible setting within my community. Despite knowing nothing about meditating, its proclaimed evidence-base or neuroscience, I realised the sessions were doing something for me when I craved their return following a break over Christmas. That first session back I experienced half an hour's peace of mind which otherwise eluded me in a tumultuous period of my life.
After returning week after week for many months, the elderly gentleman had become a warmly regarded teacher, and he proposed training me so I could lead sessions. Soon after I led the group for the first time, he was diagnosed with cancer and passed. I felt like I had been given the first chapter of a book that I wanted to continue reading, but the rest hadn't been written.
Eventually I found my way to Bangor University's Mindfulness Centre (CMRP) and the Mindfulness Network. That first retreat training was one of the most special experiences I've ever had, and for the first time in my adult life, I felt I was right where I was supposed to be. The existence of such an organisation felt like magic.
Knowing the impact mindfulness has had on my own life, and having witnessed its impact on the lives of so many others, it's been akin to a calling to share it. Having worked for many years in a demanding role in a Big 4 professional services firm, I realised the importance of self-awareness as a foundation for wellbeing (read: I had none at the time and I suffered significantly as a result). Ever since, it has been my mission to provide ambitious professionals with the information and skills to know how to look after themselves so their career success doesn't come at the expense of their health. I founded All Humanity to deliver mindfulness and self-compassion based trainings in the workplace, and spread the magic.
I have been a Trustee for 3 years now, which I sometimes find hard to believe. During that time the Network has grown, and so have I. I have been a very active Trustee throughout, and when Ken stepped down as Chair to begin his tenure as Executive Director, I expressed my willingness to take on the role if that was desired.
I have been in role several months at the time of writing this, and enjoy it immensely. We have a great group of "old" and new trustees, all passionate about the cause, all with their own story. My contribution takes considerable amounts of my time, which can be challenging, but I feel a real responsibility toward this gem, and I take that very seriously. And have a lot of fun doing so!
---
Further Information
Contact me hello@allhumanity.co.uk