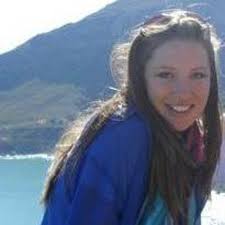 Stepping back from my life so far, it feels difficult to put a finger on which experiences have led me to where I am, much of it feels consequential. Having said that, it seems impossible to pull these experiences apart, so, perhaps they have all been of vital importance. As a young child in the 80s my parents, both social workers, became actively involved in Triratna Buddhist community. We lived in the East End of London and have a working-class background so ordination in a Buddhist Order was not the norm. I saw first-hand the impact that practice could have on emotional well-being and resilience in the face of life's challenges.   
I graduated from university with an undergraduate degree in psychology. By this time, I felt certain of the psychological impact of Buddhist practice and was hungry to learn more about the nature of mind through academic research. In 2003, I embarked upon an MPhil and PhD in psychology by research, exploring the emerging secular approach to mindfulness in relation to meditation training in comparative religious contexts. I taught undergraduate psychology at the university to fund my part-time studies which ended up taking almost eight years (and most of my 20's) to complete.  
By the time I finished my PhD it was clear that an academic understanding would only get me so far. I spent the next three years moving between travel and living in monastic settings in India, Tibet, Burma and Thailand, studying Dharma and developing my personal practice. I feel blessed to have had this opportunity. Although situations in my life and my mental states are forever changing, something fundamental was built; a refuge that I can return to, any time I close my eyes.  
On arriving back in the UK, I was committed to sharing what I had learnt with others. I completed a Teacher Training Retreat with the Centre for Mindfulness Research and Practice (CMRP) and .b training with the Mindfulness in Schools Project (MiSP), which I then took to teachers and young people in schools. Over time, I began to work for MiSP as a .b trainer and later operationally for the organisation, developing methods of ongoing support for teachers post training and ways of measuring the impact of mindfulness in schools. During this time, I was trained in MBI-TAC competency assessment by the Oxford Mindfulness Centre (OMC). I feel humbled to be part of the OMC and CMRP assessment teams.  
I moved out of London to start a family and set up home on the coast in North Cornwall. The rural simplicity and dramatic coastline (not to mention the surf) feel conducive to a more peaceful state of mind. Moving away from a thriving Buddhist centre in London bought home the importance of community as a support for personal practice, a finding that had also come from my research years before. I founded the SiTT community (Support for Integrity in Teaching and Training) as a way of connecting with other mindfulness teachers. The intention was to create a peer-led, conscious community modelled in part on the spirit of Sangha, that could become an affordable support for teachers to adhere to ongoing good practice. I am pleased that the community has continued to thrive and has proven to be a support to many teachers and trainees. 
My then youngest son was ready for nursery when I saw the job as Training Lead for the Mindfulness Network (MN) / CMRP collaboration. I felt sure that this was a position from which I could guide the direction of travel in teacher training, contributing to integrity and the longevity of the Mindfulness field. I relish being back in an academic setting at Bangor University (BU), teaching on the masters, contributing to academic projects and discoveries. I feel grateful to be working within a training team with such an incredible depth of experience, wisdom and compassion and for an organisation whose mission and values align so closely with my own.  I am excited about the future of our ever-evolving field.  
---
I can be contacted via email at sophie@mindfulness-network.org