In 2021, we celebrated 20 years of mindfulness at Bangor University
through a series of monthly online events, talks and shared reflections
hosted by the Mindfulness Network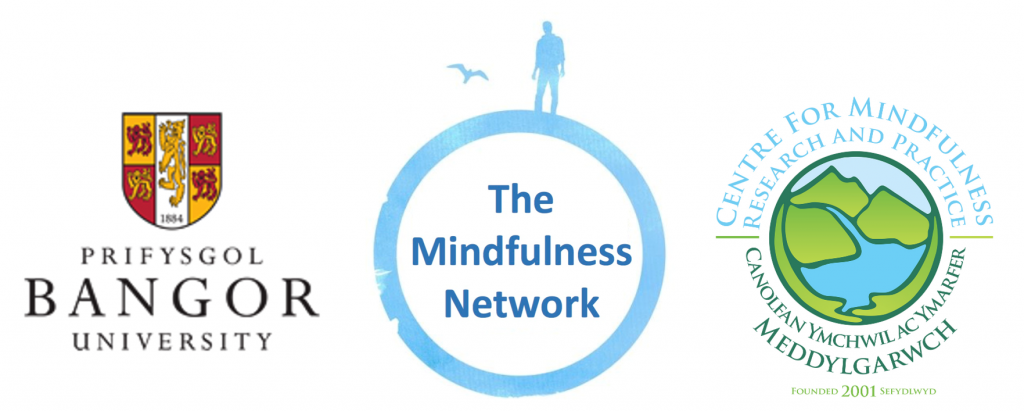 The Mindfulness Centre at Bangor University was founded 20 years ago by Mark Williams, following his leadership there in developing MBCT. Over the last two decades, the centre has been at the forefront in the emergence of the field of mindfulness-based teaching, training, and research.  This series of events celebrated the centre's pioneering work. It also provided an opportunity to launch the new 'Essential Resources for Mindfulness Teachers' book – which is an edited gathering of 20 years' work by the Bangor University training team. The book brings together in one volume a wealth of resources to accompany the mindfulness-based teacher on their training journey. It will be also be a much-needed reference for established teachers.
Each event offered an opportunity to update current practice in a range of areas, and to gain a perspective on the evolving development process we are all part of. It was wonderful to come together as a community to support and nourish each other in our life and work.
You can view the recordings for each event using the links below or via the Mindfulness Network Community Friends area of our Community site, which is open to all. The recordings are available freely, however, a donation big or small will help us to improve our support for mindfulness and compassion teachers.
Due to international recognition of the Mindfulness Centre at Bangor University we are delighted offer recorded translations for certain events in partnership with MBCT Spain (Spanish speakers), ADM (French speakers) and the generosity of our colleague Debbie Hu, who has also arranged Chinese translation (Mandarin speakers).
With gratitude to all who have contributed to the development of mindfulness at Bangor over the last 20 years.
---
– Tuesday 22 June 2021, 7-8.30pm (UK Time) – WATCH THE RECORDING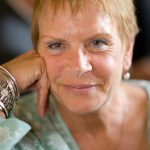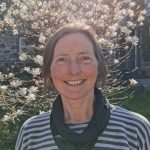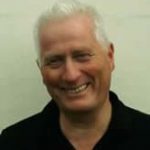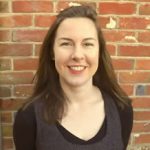 Trish Bartley in conversation with Rebecca Crane, Karunavira and Gemma Griffith (editors of Essential Resources for Mindfulness Teachers)
Our first event heralds the publication of the book – Essential Resources for Mindfulness Teachers, which brings together the key resources that have been developed by the Bangor University training team over 20 years for their mindfulness-based trainees. Trish Bartley, one of the founding Bangor teachers, will host the session. She has been integral to the CMRP development process and has pioneered practice in several areas. She will lead conversation and reflection with the three editors of the Essential Resources book: Rebecca Crane, Karunavira and Gemma Griffith.
Join us for this celebration which will include some guided meditation practice, personal reflections from Rebecca, Karunavira and Gemma on their practice, experience of writing and developing the book, and the centre at Bangor. There will also be some space for questions from the audience.
---
– Tuesday 27 July 2021, 7-8.30pm (UK Time) – WATCH THE RECORDING
Mark Williams wrote the foreword for 'Essential Resources for Mindfulness Teachers', and founded the Centre for Mindfulness Research and Practice at Bangor University before he left in 2002 to take up a position at Oxford University.
As a clinical research scientist, Mark pioneered the development of a whole new field of inquiry involving the integration of mindfulness-based approaches with cognitive science.  During this talk Mark will be invited to reflect back on his life's work in the field of Clinical Psychology. What were the threads that led to his focus on depression and suidicality? How did this evolve towards the development of MBCT? How did the field and his colleagues respond to the introduction of mindfulness as a potential methodology for depression prevention? How was it for him personally to take his work in the direction of mindfulness?
Over 20 years on from the publication of the first trial of MBCT, the field of mindfulness-based research and practice has expanded exponentially – as he looks back at these developments, what does he see as the strengths and weaknesses of this body of work? Looking forward to the next phase of development, what are the potential opportunities and threats?
---
– Tuesday 24 August 2021, 7-8.30pm (UK Time) – WATCH THE RECORDING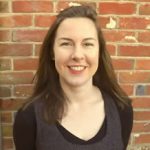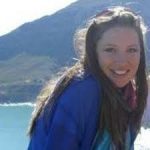 In this session, Sophie Sansom and Gemma Griffith will be outlining the development and evolution of the  Mindfulness-based Interventions: Teaching Assessment Criteria (MBI:TAC).
The MBI:TAC was first published in 2013 (Crane et al., 2013), and is now widely used to assess the competency of teachers of MBPs in both research and training contexts.  It has been translated into seven languages and is used by training organisations across 14 countries.
Recently, Gemma Griffith and colleagues have developed a reflective tool based on the MBI:TAC called the Mindfulness-Based Interventions: Teaching and Learning Companion (the TLC). This new tool will be introduced, covering both its development and usage.
---
– Thursday 23 September 2021, 7-8.30pm (UK Time) – WATCH THE RECORDING
Although it is certain we will die, it is uncertain how and when we will die. For this reason, death can remain a possibility rather than a certainty. For those receiving palliative and end-of-life care, although uncertainty remains, it is increasingly replaced by experience. Mindfulness may increasingly play a role in how we approach death and dying in the West. If death and dying represent the ultimate in limits and endings, how might the practice inform how we are in relation to them? Drawing on clinical experience and recent research, this dialogue will explore some of the ways mindfulness may inform how death and dying is approached – both for ourselves and those we love – in ways that have the potential to either compound or alleviate suffering. It will open up the theme of our own frailty and vulnerability as humans, and the need we all have for self-care within these realities.
David will offer a short talk to summarise his work in this area, and will then be in conversation with Rebecca Crane, followed by an opportunity for participants to ask questions and share perspectives facilitated by Trish Bartley.
Please note: this event was originally billed as 'Saki Santorelli on The Essential Spirit of Mindfulness Teaching: An Open Conversation'. Unfortunately, due to personal reasons, Saki Santorelli will no longer be able to join us on Thursday 23 September as part of the Bangor Mindfulness 20th Anniversary celebrations. We wish Saki and his family all the best during this challenging time and we hope to welcome another opportunity for Saki to speak at a later date.
---
– Thursday 21 October 2021, 7-8.30pm (UK Time) – WATCH THE RECORDING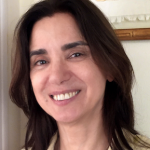 The MBCT programme was recommended for depressive relapse by the UK's National Institute for Health and Clinical Excellence (NICE) in 2004.
In 2009 the recommendation was updated and given key implementation priority status. The National Health System in Spain (SNS) took up this recommendation in 2014 but it's development in this country did not begin until 2015.
In that year (2015), Estrella and Taravajra started working together to expand the MBCT programme and train teachers in their own language, creating a Spanish version of the Teacher Training Pathway (TTP) from the Centre for Mindfulness at Bangor University / Mindfulness Network.
In this event, Taravajra and Estrella will talk with Rebecca Crane, who, from her position as director of the Bangor Mindfulness Centre, played a decisive role in promoting and supporting the internationalization of the TTP and the development of the MBCT programme in Spain. Together they will look back at the challenging beginnings, review the current state of implementation and also look to the future with all its possibilities, both in Spain and in other Spanish-speaking countries, especially Latin America.
Estrella is a psychologist, teacher, trainer and supervisor of the MBCT programme and lives in Barcelona.
Taravajra is a teacher, trainer and supervisor of MBCT and MBSR who lives in Sussex, UK. He has a long standing and strong feeling for Spain. They are both members of the CMRP Bangor University training team.
---
– Wednesday 17 November 2021, 7-8.30pm (UK Time) – WATCH THE RECORDING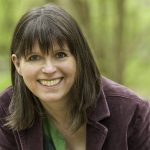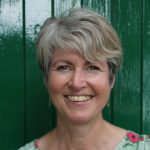 In this session, Alison Evans and Pamela Duckerin will be exploring the development and evolution of mindfulness-based supervision (MBS).
A framework for MBS was developed by Alison and colleagues in 2015. This framework has continued to evolve and has been the basis for supervision training offered through Bangor University and the Mindfulness Network , currently co-taught by Alison and Pamela. In the 'Essential Resources for Mindfulness Teachers' book, Alison has introduced this framework and supervision from the perspective of supervisees.
In this event, Alison and Pamela will tell their stories about supervision and the story of the development of MBS and the framework. They will guide explorations into what makes supervision mindful and how as supervisors and supervisees we might ground our supervision conversation in mindfulness.
---
A conversation with Bridgette O'Neill and Trish Bartley: Getting Personal About Mindfulness Practice
– Wednesday 15 December 2021, 7-8.30pm (UK Time) – WATCH THE RECORDING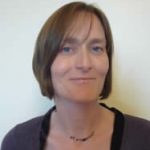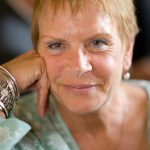 Between them Bridgette and Trish have been practicing mindfulness for more than 47 years and teaching and training Mindfulness Based Programmes for more than 40 years. Join them as they reflect on the role of personal practice in their lives and teaching across the years. Their personal experiences will be explored in relation to broader themes regarding sources of inspiration, common challenges and paradoxes and ongoing sources of support in practicing and teaching mindfulness. Together, we will reflect on what inspires, supports and refreshes our practice.
---
The Mindfulness Network would like to thank everyone who has worked with us to plan, organise and support these events. Our deep appreciation goes to all the speakers who have volunteered their time and expertise, to Rebecca Crane and Bangor University staff, to the Mindfulness Network team and our Community Friends Committee (formerly Friends of Bangor) – without any of them these events would not have been possible. If you are in a position to do so, please consider a donation via our website so that we can continue to offer events like these in the future.
With gratitude to all who have contributed to the development of mindfulness at Bangor over the last 20 years.