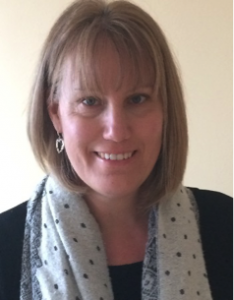 I was born and grew up in Newton Abbot in Devon and have lived there for most of my life until recently, when I relocated to west Cornwall.  
Growing up, I was a keen swimmer, having learnt to swim in an open-air pool near to my home.  I spent most of my childhood at the pool, with my first job being a summer lifeguard.   At aged 7, I watched a synchronised swimming demonstration and was totally inspired by it, I begged my mum to sign me up for lessons.  Years later after much training and dedication, I became one of the top synchronised swimmers in Devon, being selected for the Devon and western counties team and competing at national level.  My later swimming years led me to join a lady's water polo team and compete in the Devon league.  
In my early twenties, my competitive swimming years were cut short after developing glandular fever, which led to a loss of previous fitness levels and some longer-term health complications.  
I have always had a natural flair for numbers, it was therefore not a surprise that my first career path was in banking.  I went on to achieve Chartered Institute of Banking certificates and by the age of 21 I was leading the cashier team and responsible for balancing the branch cash account and managing the cash holding and forecasting each day.  Fourteen years later, I moved to Dartmoor National Park Authority, joining the finance team for five years  
In 2007, my personal interest grew in wellbeing and health, I had a change of direction and retrained in health and social care and health psychology.  I moved to work in the NHS, firstly as an Occupational Therapy Assistant and then as a Health Coach.  It was my own continued health challenges that led me to become interested in mindfulness at this time and I signed up for an 8-week MBSR course. This course, as it does for many, became a turning point in my life, the benefit was apparent for me personally and led me to explore mindfulness further.  
In 2010, I attended TTR1 training with CMRP Bangor University, from this a long journey of exploration, training and development in mindfulness and mindful self-compassion began. I now teach MBSR, mindfulness in schools' courses and am a Teacher in training of mindful self -compassion.  
In 2017, I had decided to leave the NHS after 10 years and stumbled across an advert for a Retreat and Operational Coordinator with the Mindfulness Network.  The role felt like a complete match for me, drawing on my organisational skills, finance knowledge and mindfulness experience.  I applied and was thrilled to be offered the role.  The last few years have been busy (and frantic at times!) but truly rewarding.  We have travelled much change over this time, moving from a small community interest company to the larger charity that the Mindfulness Network has become. I am very grateful to work with such a wonderful team of people who are all dedicated and passionate about their work.  I am now Operational Coordinator Lead, a role that continues to grow, alongside the continuing development of the Mindfulness Network.  
I have two children who have now grown up and flown the nest. This was the catalyst for my husband and I to realise our dream and love of the Cornish coastline by relocating to west Cornwall, leaving our family home of 26 years. We are now in the process of settling into our new home and looking forward to a new adventure and chapter in our life.  
---
I can be contacted via email at anna@mindfulness-network.org.