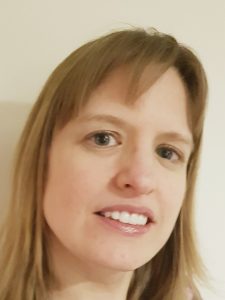 Born in North London, I was always a curious and studious child. As a teenager I often found myself wondering about the bigger picture – "what is this life all about?"  To help answer this question I took a Theology A level and went on to study a Philosophy degree.  Failing to find any answers, after leaving university I began a corporate career in Procurement providing commercial support to organisations and I turned my love of learning towards gaining a Chartered Institute of Purchasing and Supply Chain Management postgrad diploma.  Once this was complete, I also studied for a diploma in professional catering at my local college to indulge my enjoyment of cooking. In 2005 my now-husband and I took time out to backpack around the world, broadening our perspectives by experiencing different places and cultures. On returning to London, I continued to develop my career building my knowledge by working across a variety of industry sectors. I also got married had and a son.  
Like all of us, I have experienced many challenges and stresses during my life. To help me meet these I was recommended to take a Mindfulness Based Stress Reduction (MBSR) course and what I discovered transformed my approach to life.  I began to realise that the question "what's this life all about?" was actually one that could be lived into in each moment.    
After years of being committed to practice, I signed up to the Masters in Mindfulness Based Approaches at Bangor University in 2016 and this ongoing study continues to enrich and deepen my knowledge of mindfulness and offer me the skills to teach others.   
I am delighted that my journey includes being part of the Mindfulness Network, bringing my business experience and delight in mindfulness together.