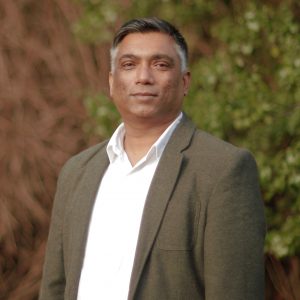 My mindfulness journey started in 1992 in India. As a young medical student, it was a life-saving experience. Like a trusted friend who stays with you, no matter what, mindfulness practices stayed with me and became a great passion. With further training and guidance from experienced, skilled teachers, it became rather a love affair!
As a young medic, I witnessed how deep the trauma, pain and suffering stretched through the sentient lives and a kind of poverty (not just starvation) eroding people's hearts. However, the so-called 'modern' medicine only scratched the surface, emphasising cure (fixing), which can be essential, but with little or no interest in prevention, awareness, and well-being. I recognised the value of mindfulness in mental health and social change. Inspired by Dr Ambedkar's vision of socially engaged neo-Buddhism and Jon Kabat-Zinn's Stress Reduction Clinics, I started Compassion (Karuna) Clinics in India. We offered health services that integrated awareness practices, medical aid, and health education to disadvantaged communities through these clinics. A UK-based charity recognised our initiative, granting us two years of funding. This unique project also brought together doctors from minority communities, like me, in a united effort to help alleviate suffering and pain.
Alongside a medical career, my interest in Buddhist teachings grew profoundly. I immersed myself in semi-monastic communities, attending solitary retreats, studying and reflecting on meditation and the Dhamma. It gave me a lively context to practice mindfulness and experience a culture new to Mindfulness-based practices. In 2003, after ten years of training with The Triratna Buddhist Order, I was finally ordained as Vajrahridaya, which translates as Diamond-Heart. An aspiration that will undoubtedly keep me engaged for the rest of my life.
My post ordination phase continues to be exciting and full of surprises and learnings. Some of the highlights during these years include encounters with Jon Kabat-Zin, embarking on a master's degree in Mindfulness (2007), Charing a Buddhist Charity (2008) and starting my company Mindfullybeing (2010) in Scotland. I was fortunate to pioneer the Mindfulness Initiative (MI) at leading Universities in Edinburgh. Our MI team received a prestigious Impact Award in 2017. In the following year (2018), I was part of an innovative (My Resilience in Adolescence) MYRIAD project that trained UK schoolteachers in mindfulness.
Currently, I live in Edinburgh, Scotland, where I teach, and train people interested in learning about mindfulness (mainly MBCT-L and Mindfulness for All) through Mindfullybeing. I am re-engaged with my master's degree in Mindfulness with Bangor University CMRP and continually learning and developing professional skills with the Mindfulness Network (MN) and Oxford Mindfulness Centre (OMC). My focus is moving away from expansion to consolidation, to embodied grounding, teaching a steady group of committed individuals and families.
I am passionate about integrating the Eastern meditative and Western psychological traditions, medications, and meditations, and actively using mindfulness for social/environmental change. Mindfullybeing is piloting a Kind and Mindful Approach to Living (KAMAL) community program that brings this vision together for me. Kamal also happens to be my mothers' name, who I lost to cancer in 2009. I feel honoured and humbled to have crossed paths with thousands of people on this mindful journey connecting our heart-minds and continuing working and collaborating.
Why join the Mindfulness Network? Over the years of training and practice here and abroad, I have realised the vital role of the three C's (Compassionate Care, Communities and Collaboration) and Embodied presence. I aim to offer a variety of skills to consolidate a wider mindfulness community, bringing a global perspective to MN and at the same time making tiny grassroots connections. I hope to contribute and bring to light appropriate values and attitudes, bringing richness and diversity to the Network.
For more info. please visit: http://www.mindfullybeing.co.uk
---
Roles and Qualifications:
Honorary Mindfulness Chaplain, @ The Chaplaincy Centre, The University of Edinburgh
Mindfullybeing, Founder and Director
M.B.B.S (India)
Masters in Mindfulness (in progress)