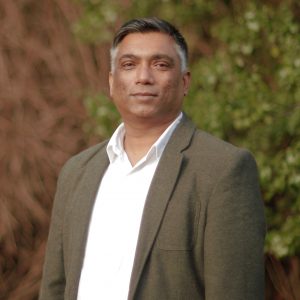 In this new and emerging generation of mainstream mindfulness, I like to describe myself as a kindness-based mindfulness practitioner and teacher.
I am a proactive advocate for Mindfulness and have taught MBIs for over fifteen years in various rich contexts, including communities, public members, universities, workplaces and health services in the UK, India, and Europe, with extensive experience overseeing research-based training to promote well-being.
I feel honoured to have crossed paths with thousands of people worldwide through MBCT/MBCT-L/MBSR training, including influential organisations like EY, Amazon, Skyscanner, Scottish Government, RBS, and NHS.
In the UK, I started Mindfullybeing (founded in 2014), where I direct and offer the bespoke mindfulness teacher training program KAMAL (Kind And Mindful Approach to Living) to progressive organisations, Universities, and individuals. Our KAMAL programs give community members and knowledge workers tools to enhance their inner happiness and resilience and live and work with less stress.
In 2017, I pioneered Mindfulness Initiatives at three significant Universities in Edinburgh and Royal Edinburgh Hospital (REH). My unique, community-based KAMAL training was acknowledged and given an Impact Award. The following year (2018), I was part of an innovative (My Resilience in Adolescence) MYRIAD project that trained UK school teachers in MBCTL.
Currently, I live in Edinburgh, Scotland, with my family, where I teach, train and supervise people interested in learning about community-based KAMAL Training and Supervision. I am also co-training fifteen Indian women and men from minority communities in MBSR with Bangor University's Taravajra and Karunavira as part of the Mindfulness India Project.
I have a full-time Mindfulness lead role for UHB, NHS Foundation Trusts, Birmingham, covering four hospital sites in Birmingham. I also serve as a Trustee for the Mindfulness Network, UK, where I sit on various committees, incl. EDI and Bursary Committee.
Having engaged in leading Initiatives and various MBIs, I am settling into offering my expertise and experience in training, supervising and retreat-leading to support and guide new and experienced mindfulness teachers to deepen their practice and understanding, and developing a real sense of community around the KAMAL Tree (Tree of Lotuses).
I am passionate about integrating the Eastern meditative and Western psychological traditions, medications, and meditations and actively using Mindfulness for social/environmental change.
---
Why join the Mindfulness Network?
Over the years of mindfulness training and practice here (in the UK) and abroad, I have realised the vital role of the three C's (Compassionate Care, Communities and Collaboration) and Embodied presence. I aim to offer various skills to consolidate a wider mindfulness community, especially at the grassroots level, bringing a global perspective to the Network.
I hope to contribute and kindle values and attitudes, bringing richness, fairness, and diversity to the Network.
For more info. please visit: http://www.mindfullybeing.co.uk