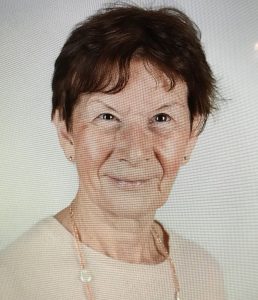 I am a clinician and a mindfulness teacher in London and Paris where I see English speaking clients. I live in Lille – halfway between London and Paris and am fully registered with the General Medical Council and the French Ordre des Médecins. I have completed the Oxford Foundation courses in MBCT and MBCT-L, furthered my training in Sainte Anne's Psychiatric Hospital in Paris and attended both residential courses and neurosciences modules in Bangor. I am on the ACCESSMBCT therapist register, an Oxford Mindfulness Centre teaching partner and am a BAMBA listed teacher. I teach MBCT and MBCT-L courses either in English or in French, in person or on line in the U.K. and in France. I have also recently joined the Oxford Sitt group.
My background is in General Practice, mental health and public health. I have always been interested in the relationship between body and mind. Prior to training in Mindfulness-based Interventions I trained as a Medical Acupuncturist, completed a post graduate course in Psycho Somatic Medicine and explored Jungian therapy. I am interested in all approaches that may improve mental wellbeing. I discovered meditation several years back and began practicing regularly in 2013.
I enjoy teamwork and learning from others. Having the experience of distance learning it seemed quite logical to become involved in the development of an online Community. I previously volunteered with the Friends of Bangor Alumni Group as a Committee Member and remained on the Committee to support the transition to the Mindfulness Network Community Friends. I wish to continue contributing within the framework of the Mindfulness Network and, with the support of colleagues, continue to run an alternate Tuesdays lunch time meditation group.
Amongst my other interests of note are trauma resolution, mountaineering, meeting people of all walks of life and cultural activities.