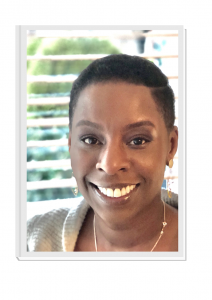 I graduated from London University in 1991 with a BA in Sociology and Social Policy, then spent the next three years as a creative and environmental activist at CoolTan Arts.   CoolTan  was a self-organising, self-funding arts centre based in a disused suntan lotion factory in Brixton. It was here that I first encountered meditation, although I did not develop a regular practice until many years later.
From 1994, I was employed in various roles within film production, before being recruited, in 1997, to become the manager of TS2k's first Creative Enterprise Centre, also in Brixton. My work for this charity was recognised by the award of a NESTA Fellowship in 1999.  Shortly thereafter, I joined Channel 4 Television where I worked in factual programming and helped to establish the first industry-wide Diversity Database. I also researched and published a television industry report Pitch Black – From the Margins to the Mainstream. (NESTA 2001)
My mindfulness practice really took seed in 2005 after I had left full time work to raise two children. So it was that throughout my parenting years I became a familiar face the London Buddhist Vihara, attending and video recording the dhamma lessons offered by teachers like  Ajahn Brahm, Bhante Pannavamsa and Richard Jones. During this time I also attended my first MBSR course with Dr Caroline Hoffman (at the Breast Cancer Haven in Fulham) and later, the MBCT with Conroy Harris (at Oxford Mindfulness Centre).  This secular / traditional coupling was very beneficial for me in living life with greater self-confidence and joy.
Now my children have grown, I work part-time as a Psychotherapeutic Counsellor and I also organise low-cost counselling, mindfulness and support groups through a non-profit company called Yardo. I have joined the Mindfulness Network for the fruits of fellowship with like-minded people and also in the hope that my wide-ranging experience can support their mission to widen participation.