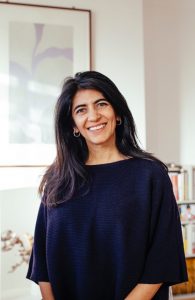 I am a teacher and author. While I have broad experience of teaching mindfulness, I am particularly interested in three areas: mindfulness in schools, in mental health support and in arts organisations.
I have worked as a teacher for more than 20 years and have been teaching the Paws B and Dot B Mindfulness in Schools curricula since 2014. I have also worked as a consultant for Goldie Hawn's MindUP programme, bringing mindfulness into schools across the UK and internationally.
I've been practicing mindfulness since 1991 and have been teaching MBSR and related hybrid 8-week courses since 2015 when I began my training at Bangor's Centre for Mindfulness Research and Practice.
In my teaching, I am particularly interested in ensuring the delivery is trauma-informed and also fully welcoming of all aspects of participants' identities. Additionally, as I have been teaching online since March 2020, I'm really interested in the possibilities that online learning can open up and even the ways in which connection can be enhanced through the use of this medium.
I regularly teach mindfulness courses for the mental health charity, Mind. I am a lead trainer on their practitioner training pathway for an 8-week course: Radical Self-Care. As part of this role, I co-lead training days and provide supervision to trainee teachers who shadow the courses I lead. I also teach in workplaces and arts organisations. I have gained a lot of experience working across these different sectors in terms of creating bespoke programmes and making adaptations to suit particular environments. A highlight for me has been leading silent mindful walks through the V&A museum in London.
My book, 'Mindfulness for Children' was published by Kyle Books in 2018 and is available in the UK, USA and across Europe. Following publication, I had the good fortune to speak at a range of conferences and festivals about mindfulness for children.  I love these opportunities to connect with people and, especially, to speak on the subject of mindfulness which is, for me, a calling and a way of life.
I am particularly interested in seeing how the world of mindfulness teaching and learning can be made more inclusive and am looking forward to the opportunity to support such discussions in my role at trustee for the Mindfulness Network.
---
Further Information
Contact me at contact@beherebreathe.co.uk