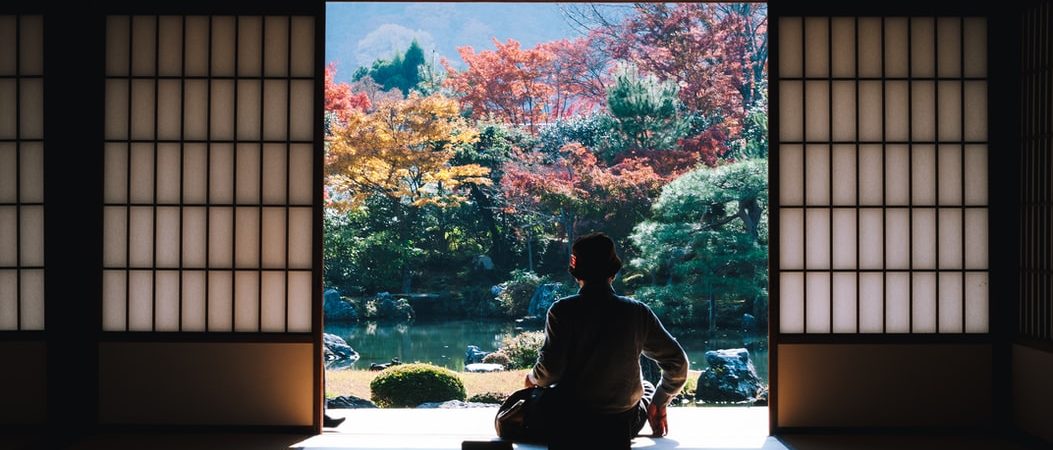 – written by Tetsuji Ietsugu
I started to teach MBCT for chronic depressive patients in 2012. Since then, I have taught more than 10 classes and I would like to share my personal opinion and experiences in Japan.
Japan is often considered to be a Buddhist country. Actually, most Japanese don't consider themselves to be Buddhists and don't go to temples on a regular basis. Instead, keeping a clear distance from it is common even though we understand in our deep heart that we have a Buddhism background. When I started to teach MBCT in hospitals, I was scared to ring the bell during sessions because it might be misunderstood as a spiritual ritual. Therefore, I chose not to use it at that time. Things are starting to change, though, as people learn more about mindfulness.
In these past few years, the number of books about mindfulness – which target the general public as well as professionals – is rapidly increasing. In addition, several TV programs have featured mindfulness. Because of these, the prejudice against Buddhism (which is considered by some to be a useless old heritage) and meditation has been decreasing among Japanese. I have begun to notice that practising meditation in hospitals is much easier than before and I now can ring the bell in sessions without any problems.
As for teaching MBCT in Japan, there are two big challenges I have encountered. One challenge is to deal with silence after each meditation practice. It may be quite rare in the UK, but some length of silence frequently happens at the beginning of inquiry in Japan. Most Japanese, including me, are shy and hesitate to speak in a group. Therefore, I have to wait a little while until a person of courage starts to speak. Although most participants start to feel free to speak as the session goes on, I believe that less talk in sessions may suit Japanese participants because some prefer not to speak in order to bask in the afterglow of meditation.
The other challenge is to deal with certain pre-conceived notions about meditation. When I was a kid, I practised Karate. Before and after Karate practice, I was instructed to do meditation for a while. The instruction was quite simple, such as "empty your mind!" That led me to severely criticise myself because I could not empty my mind. Most Japanese also think that meditation is to empty mind. So participants tend to try emptying their minds in the early stage of the MBCT program even though they have listened to proper instructions. Gradually, though, they understand that emptying their mind is not what MBCT aims to do. Instead, they feel relieved to hear, "It' s OK that your mind wanders away. When you notice it, just kindly bring your awareness to your breath." MBCT is changing our conception of meditation, and is more accessible for Japanese as well. As the sessions progress, some participants come to prefer to listen to less instruction during meditation, seemingly reaching some state where they experience impermanence.
After finishing the MBCT course, most participants report it positively. Feedback received includes:
"I truly understand that my thoughts are just flowing like river and they are not facts. By knowing it, I feel quite relieved since I used to ruminate a lot."
"I became less drawn into my impulses, and my depressive symptoms have been reduced."
"It is a life changing program for me. I am going to continue to practise meditation."
Right now, I have a strong confidence that MBCT will prevail in Japan. And it will give a wonderful opportunity for us to rethink our background. Through this process, a Japanese version of MBCT hopefully will appear and return to where the original MBCT was born in the near future.
---
Dr Ietsugu offers supervision in Japanese for The Mindfulness Network. He is also the Director of the mindfulness centre at Nagoya Keizai University. For more information, please visit http://www.nagoya-ku.ac.jp/mindfulness/.