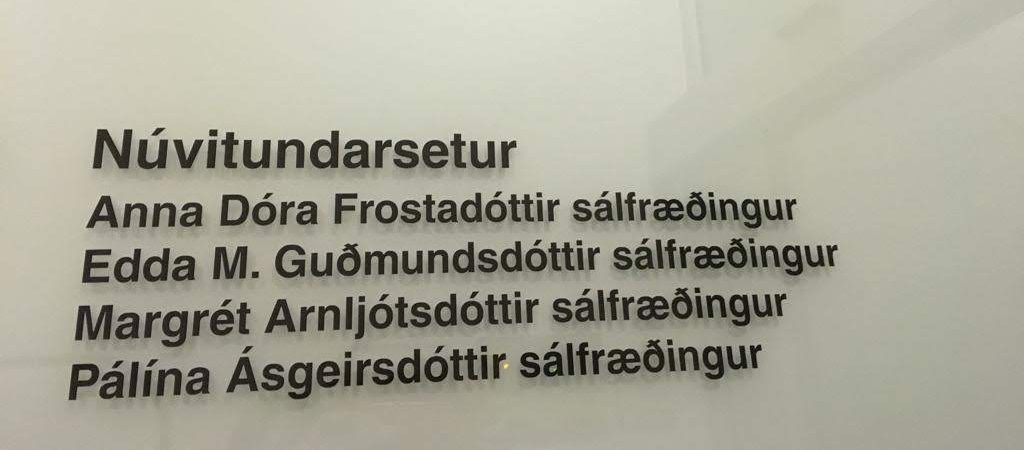 Anna Dóra Frostadóttir is the Executive Director for the Mindfulness Centre in Reykjavík, Iceland and is a registered supervisor with The Mindfulness Network, offering supervision in Icelandic. Here she updates us on the impact of mindfulness in Iceland.
People have been meditating in Iceland throughout history and just as in other countries in the Western society interest in mindfulness has grown rapidly, especially in the last two decades. Iceland has also been particularly fortunate in the last few years as strong supportive winds have been blowing its way.
In 2014 the Mindfulness Centre in Reykjavík was established. It was founded by professionals within the health and education sectors who have specialised in mindfulness approaches at well-respected training institutions such as Bangor University, Exeter University, University of Massachusetts and Oxford University. In 2016, a public health policy was approved in which one of its acts is to implement mindfulness into schools. Since then the Mindfulness Centre has been working closely with the Directorate of Health in order to develop a holistic approach to implement mindfulness into the school system. It has also been exploring the effects of mindfulness in the health care system, amongst other been involved in a research exploring the effects of MBCT on people with mild to moderate symptoms of anxiety and depression in GP surgeries.
In May 2018 Jon Kabat-Zinn came to Iceland and offered a public talk and a silent day as well as a mindful parenting workshop with his wife Myla Kabat-Zinn. During his visit he met the Minister of Education. In September 2018 Chris Ruane, a British MP within the Mindfulness All-Party Parliamentary Group, had a meeting with Icelandic MPs at the Parliament as well as members of the City Council in Reykjavík. Following that Icelandic MPs were offered 8-week mindfulness course.
And there's more! The Mindfulness Centre has been working collaboratively with a grassroots movement in order to train ex-convicts to guide mindfulness practices for inmates in prison settings. Mindfulness has also been flourishing in workplaces in Iceland. In fact, mindfulness training for staff members at Icelandair led to mindfulness practices to be added into the entertainment system in all aircrafts of Icelandair. So, if you are flying with Icelandair make sure to tune into mindfulness practices led by Mark Williams so you can meditate in the air, hopefully on your way to Iceland.
Photos show the Icelandic TTR1 students and the inquiry workshop group
The Mindfulness Centre has now commissioned the Centre for Mindfulness Research and Practice (CMRP) training through the Mindfulness Network in order to support professional standards and integrity of mindfulness training in Iceland. In January 2019 the first Teacher Training Retreat Level 1 was held. The interest in mindfulness in the general population seems to continue to grow. In light of the fact that the population of Iceland is only 340661, how established mindfulness is already in the society and that Icelandic people are known to be open, innovative and visionaries, it seems to be a realistic dream that Iceland could truly become the first mindful nation in the world – hoping that the supportive winds keep blowing its way.