~ By Hycinth Taylor and Uz Afzal, introduction by Alison Evans ~
As supervision lead within the Mindfulness Network (MN), I am committed to increasing equality, diversity and inclusion (EDI) within all aspects of teaching mindfulness and supervision. In recent recruitments to the supervision team, the MN has been encouraging supervisors from Black, African and Asian heritage to join the team. The MN has named intentions in its EDI policy.
Two of our new supervisors Hycinth Taylor and Uz Afzal have kindly written this blog post to offer their perspectives as People of Colour supervisors. I reached out with some proposed questions. 
---
In relation to EDI, why did you want to join the MN supervision team?
Hycinth: After recognising the limited access to POC supervisors, I wanted to become the person I was looking for, and so by Joining the MN supervisors team, I became that person.
Uz: I wanted to join the MN supervision team so that I could give something back by helping and encouraging others. I also wanted to offer my perspective as a person of colour and as someone with a strong commitment to EDI. As well, I was keen to bring more diversity into the MN supervision team.
What do you hope will change in relation to EDI within mindfulness teaching, training and supervision?
Hycinth: That all diverse groups have equitable access and opportunity to good quality resources for developing and growing as mindfulness practitioners.
Uz: I hope that a deep awareness of all aspects of EDI will become the fabric of the work we do and of the teachings, trainings and supervision we share. This in turn will, I hope, lead to a more equitable society with everyone having access to these teachings and where people from communities who haven't always had a seat at the table will feel the positive impact of their voices being heard.
What do you hope to offer?
Hycinth: Supervision from a black perspective, that is culturally sensitive, trauma informed, and open to considering different spiritual traditions.
Uz: I hope to offer supervision which holds EDI at its heart, is trauma-informed, reflects my passion for radical self-care and which is a supportive and possibly even transformative experience for both supervisee and supervisor.
What would you like to see the MN doing to facilitate changes?
Hycinth: Be open and committed to engaging with POC communities, and groups, by celebrating and promoting diversity.
Uz: I would like to see the MN continue its engagement with EDI at board, staff and member level. I'd like to see regular training being offered as this is lifelong work. I'd like to see the makeup of board, staff and members to increasingly reflect all underrepresented groups in society. I'd like to see the effects of the MN's engagement with EDI ripple out and contribute to creating a more just and equitable world.
---
With much appreciation to Hycinth and Uz for offering their insights and encouragement for the MN and the mindfulness field to continue this 'lifelong work' of engaging in conversations, training, and actions in relation to EDI. 
You can find out more about mindfulness-based supervision on our website.
---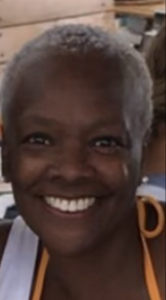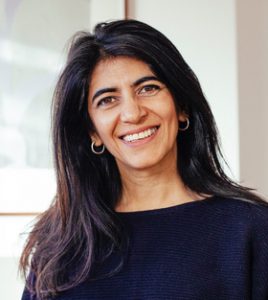 Please see Hycinth and Uz's bios to find out more about their background and apply for supervision with them.