~ Written By Hege Tuen Seglem from Norway. Hege recently qualified as a 'Competency-assessed' Teacher of MBSR through our Teacher Training Pathway in association with Bangor University ~
The Teacher Training Pathway (TTP) has been a precious opportunity to explore and develop how I relate to life, to deepen mindfulness practice and learn to teach. It gave me opportunities to water the seeds of awareness. Cultivating an open and kind way of being towards inner and outer life. Bringing more vividness to life. Opening to experiences of gratitude, connection, belonging and meaning. An expanded, more honest way of experiencing what it is like being human. Our shared
humanity. A precious part of the TTP for me has been meetings. Moments where we met. Thank you.
Teachers
The meeting with a kind, gentle, supporting teacher on the Teacher Training Retreat (Level 1) gave hope and ease, I was deeply touched by experiencing her warmth and presence. During the inquiry workshop I became more aware of the choice of relating to inner and outer life with friendly curiosity. On the training retreats the teachers were – in words and actions – reminders of the mindfulness attitudes. The retreats supported a deeper, heartfelt understanding of the MBSR program through guiding, exercises and reflection, and it created more trust in my own practice and teaching. I met teachers offering humor, care, lightness, and depth. I appreciated the diversity of teachers, the authenticity that shone through the smiles, the eyes, the gestures, the teaching styles. It was a gift meeting them all, and it opened for seeing more clearly a possibility: maybe I can be teaching and be me? And of course, looking back, who else can I be?
Peers
Together with peers and participants I learned and keep learning that it is ok to be vulnerable. During several training exercises and informally, the practices brought up a sense of connectedness, we are in this life together, with joys and struggles. There were also learnings in observing meetings where I got caught in illusions of separation. I deeply appreciated the honest conversations. Letting go of some of the masks fall, less pretending. More mindful listening. Spaces that became invitations to drop into the body and heart and meet there. Friendships emerged and they keep on living.
Outer nature
I am so glad I got the invitation to stay at Trigonos. Experiencing space and connection with sky and a mountain. I met the best apple in the world! A moment barefoot in the garden, in a break, in silence, I have never tasted such an apple.
Inner nature
Being on this journey has been a tremendous help for meeting my own inner experiences. Practicing allowing it all. I remember a joyful moment of running trying to catch my plane, enjoying sensing feet. Enjoying the capacity and choice to drop down into the feet and be less stressed. Inner voice saying "hey, this mindfulness really works". And in other moments, such as while video recording, "hey, this mindfulness does not work for you! You are too nervous! Who are you to teach anyone!?"
Video recording a full 8 week program for MBI:TAC assessment showed itself as an opportunity to get to know my inner judge next level. A great and painful chance to notice old unwanted patterns. I experienced shame and blame and lots of juicy stuff arising from fear of not being good enough, not being worthy teaching. Fear that now the world would see, thinking "Bangor could never approve this". I considered cancelling the whole filming, I also considered not writing the end report. With all this resistance, I felt there was something important to investigate. I had to work with how I related to this assessment and process, and I continued. When looking at the video recordings I found it entertaining that my brain had been so imprecise and only picked some of the worst situations and made stories about my teaching based on them. I discovered and learned a lot from observing my teaching. Writing the reflection, I had a sense that for me this is important to say out loud, no matter what grade. Relating more truly to my own experience and inviting some light on it. These were my experiences anyway, and now I had an opportunity to let go of hiding it, and instead acknowledging, relating to and learning from. The writing process became a blessing, with valuable support while going along.
Support
In addition to these precious moments, what else stands out from this TTP journey? The flexibility of the program was helpful. Time to digest, try out and develop. Letting it emerge. I was supported by a supervisor walking by my side. The TTP framework with training courses and supporting material strengthened teaching skills in a very practical experience-based way. The thoroughness, length and depth of TTP, the competence within the Mindfulness Network and Bangor University and the solid MBSR program from Jon Kabat-Zinn are valuable beyond words, and certainly support a sense of integrity while teaching.
Having the TTP experience, I feel deeply and fundamentally more well equipped to continue this teaching and life journey. Sensing heartfelt joy and gratitude, feeling excitement and trust, a smile on my face, chest expanding, sitting upright with dignity, thinking:
"I am open and ready for the next chapter starting in this moment".
---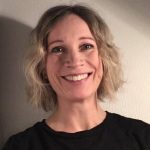 By Hege Tuen Seglem, Norway
Competency-assessed' Teacher MBSR