Whether you want to deepen or reconnect with your personal mindfulness practice, if you are thinking of embarking on a teacher training pathway or are curious about beginning to bring mindfulness more fully into your current profession – our Essentials Training: Cultivating and Conveying Mindfulness is a place to begin.
When we come to things with this freshness, it has tremendous transformative qualities associated with it and when you bring it to other people – when you are open and spacious with them and don't insist that they be the way they were half an hour, or even two years ago – they feel seen, recognised and met in a way that they might not otherwise experience."

– Jon Kabat-Zinn on Beginner's Mind
The first Essentials Training took place in February 2023 with Karunavira and David Shannon, who answer a few questions about the training, below: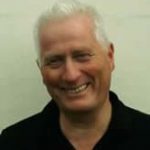 Tell us about the vision for the Essentials – why was it developed as a new entry point to mindfulness training? Why now?
D: One thing that was in my mind at the time, after listening to Jon Kabat-Zinn, was a real sense of the heart essence of mindfulness and how to convey that in a real experiential sense. The Essentials is about going back to that essence of mindfulness – holding that embodiment aspect before you move onto the content of the curriculum itself.
KV: And alongside that quite a different pressure was coming from the ground. So trainees, supervisors and supervisees saying more and more we need to be have a training which isn't just focused around the eight week course. It needs to be more freed up for other contexts such as 'drop ins', community based work, for corporate work, etc. We wondered 'what would it look like to have a training which wasn't overly held to the specifics of the MBSR and MBCT curricula and to dive more into their essence – giving that first impression of mindfulness – which was free of any kind of constraints and really went to what is essential?'
D: Because for training to teach MBSR and MBCT we have the Specialists. So, the Essentials is about what is common to both that could serve as a kind of entry point for teachers and also for those who may never want to teach, but to look at ways to deepen their practice and understanding of mindfulness. It's a really good foundation.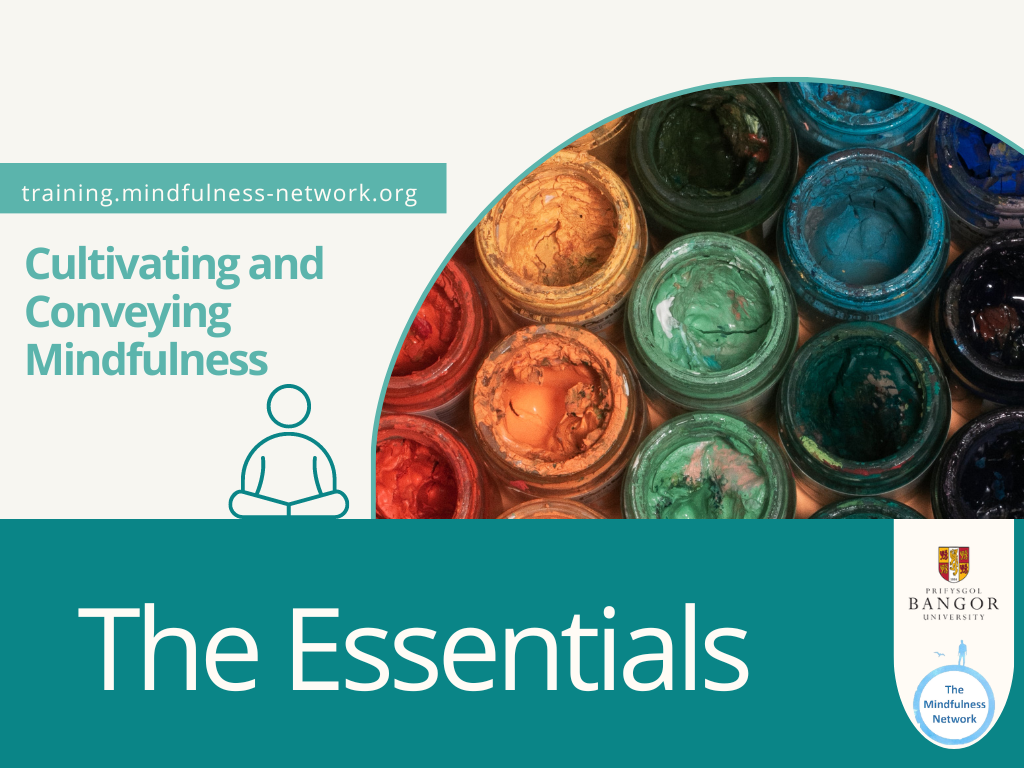 What does the Essentials Training involve – talk us through the course?
KV: In February 2023 we did Essentials training online in two parts but it's not two separate modules. There's the first module and then there's quite a lot going on that is planned and monitored in the gap until the next module. In July 2023, at Bangor, the Essentials will be a five day event which is in-person, just one block of five days.
The training maps onto the Four Foundations of Mindfulness. So the first day – coming to our senses – is very much a retreat beginning based on the first foundation of the Body and Sensations. In the afternoon it still has a retreat feeling, still very experiential, lots of practice, but it includes some small elements of perception work. And that's because perception is such an important part of this first foundation moving into the second foundation of Feeling-tone (mindfulness of feelings).
On day two, we continue to explore this second foundation. We start to explore mindfulness of how we automatically process incoming sensations into 'likes' and 'dislikes' and choice that emerge from such mindfulness. This exploration includes some of those little elements of pleasant moments and unpleasant moments in everyday life. And all of this very much taken out of a classroom setting and into more of a retreat setting.
Day three moves into a different gear as we begin to share (convey) mindfulness practices in small groups. But this is engaged with from the point of view that we're not necessarily needing or going to teach, but in order to really understand the practices. Learning and how to best convey a practice is very helpful in really getting to understand the principles underlying it; getting underneath into the rationales and considerations for sharing a body scan practice.
Then, for the online course, moving into the interim period of personal practice, reading and listening to guided practices which relate to the next part of the training on day four where we begin to move from stillness to movement. We share mindful movement practices and use walking and standing yoga postures, very much linking everyday mindfulness into this. Later sharing or conveying these practices helps us understand the bones of it, the rationale and the underpinnings. The pattern of progression is quite similar to an MBA program, if you like, in that we're going from the body scan to movement practice.
Day five we're looking at the mind. So meeting our mind again in the morning, looking at the ways in which we meet our thoughts and emotions including working with difficult challenges. And in the afternoon we begin to share how to convey some of that in short guided practices and sitting.
And then the last part of day five is about bringing in wider issues. This theme is ongoing throughout the whole process of the Essentials – referenced within the various sessions on unconscious bias, societal issues, environmental issues. But on the last day, we focus in on the wider issues more explicitly, including some elements of ethics and what's involved in what if we do want to start sharing this with friends, family or work colleagues?
D: Throughout the training we've woven in themes like trauma, sensitivity or social action. That that idea of taking mindfulness from the practice to meeting others and out into the world.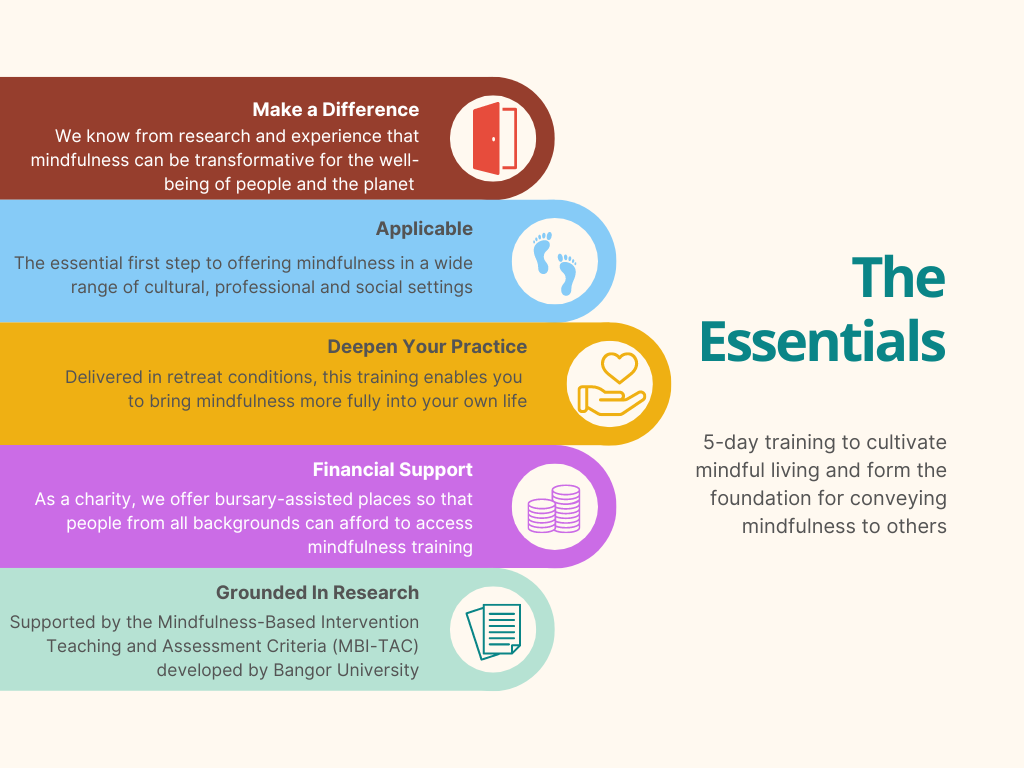 What comes after the Essentials Training?
KV: There'll be a natural evolution for some people into wanting to teach the eight-week course or understand that process deeper. For example, if you do want to teach the MBSR course, you start with Essentials which is five days and then you go to the MBSR Specialist Training for another five, which will be much more focused. You will have had an experience of teaching the basic practices that are used in the MBSR Curriculum, so you'll be prepared for the Specialist.
D: There's something about having that kind of experiential heart to essence in your bones before doing the Specialists.
KV: We're hoping that this this new beginning will keep pace with what's actually happening out there in the cities and towns around the country, that actually there's a thirst for keeping the integrity of the eight-week course alive and deepening the integrity around that teaching of the course, but also opening up to all the other things, which are about changing times, informing what we do.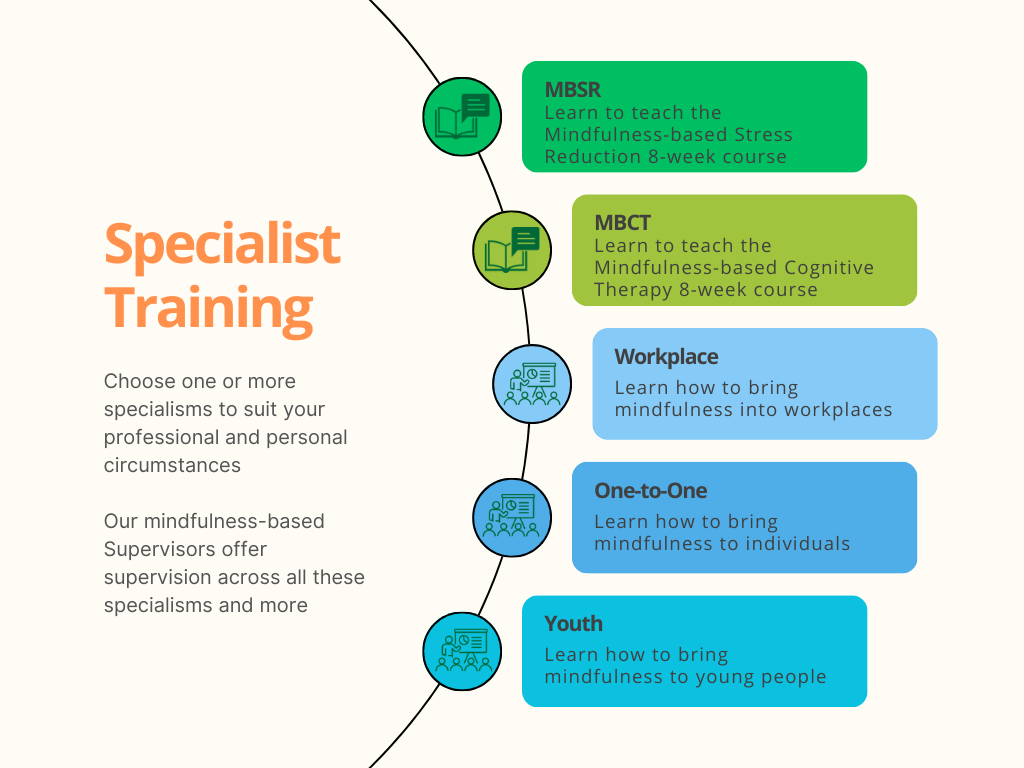 ---
We really hope to see you on one of our upcoming training courses soon! Please do share this information about Essentials Training with anyone you think might be interested in exploring mindfulness practice further.
Upcoming Essentials Training dates…
When: 19 Jul 2023 – 23 Jul 2023
Where: Bangor University, North Wales
Tutors: Karunavira , Sophie Sansom
When: Modular course dates: 2-5 & 10-12 November 2023
Where: Online Event
Tutors: David Shannon, Pamela Duckerin
When: Modular course dates: 1-3 March & 8-10 March 2024, with an orientation meeting on the evening of the 29 February
Where: Online Event
Tutors: Alison Evans, Karunavira
---
Prices for Essentials Training start from £740. As a charity, we offer bursary-assisted places for people in need of financial support and who work in a way that is aligned with our vision and mission. To find out more please visit our Bursaries page.
---
Visit our CALENDAR for our full programme of training, retreat and community events.
Visit our Training site for more information about our mindfulness training programme, including a full Training Pathway.