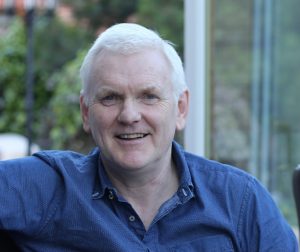 I joined the Mindfulness Network (MN) in 2016 as volunteer business manager after completing my Masters in Mindfulness Based Approaches at Bangor University, and subsequently, when we re-formed as a charity, as chair of the board of trustees. It has been an exciting and challenging journey, made more so in the last 18 months by the pandemic.
I retired from a director role in the NHS in 2014. I have enjoyed bringing the experiences from my long management career into the MN, and I am particularly looking forward to leading the organisation as Executive Director for the next three years.
I am also a mindfulness teacher, and that has very much informed my approach to the work I have done in the MN. I am registered on the Teacher Training Programme, have attended most of the TTP courses and a number of MN retreats, and my supervisor is one of the MN supervisors.
For a new charity, formed in April 2018, we have grown dramatically and faced considerable challenges. Prior to that we were a Community Interest Company, focusing on supervision and just beginning to develop a retreat programme. Now we have a comprehensive offering for mindfulness teachers spanning supervision, training and retreats in mindfulness and compassion. The success of the organisation is a testament to the dedication of a huge number of people – staff, trainers, retreat leads, supervisors, trustees, volunteers, and not least the participants on our many events. For me the organisation and all involved truly embody mindfulness.
When the role of Executive Director came up, I thought long and hard about whether I wanted to step forward. I must commend the board of trustees for putting the applicants through the most rigorous process, which made me really think hard about whether I wanted the role and what I wanted to achieve.
I believe that contemporary approaches to mindfulness are shaping the future, not just in areas of personal health and wellbeing but on a global scale. Who would have thought at the turn of the century that the current level of interest and awareness of mindfulness would be where it is today? When I first started a regular meditation practice 26 years ago I did not broadcast it as it was generally considered a bit weird. Now it is a regular topic of conversation, and there are many ways of connecting with mindfulness, in secular and spiritual contexts, supported by a range of services including apps for phones and online courses, as well as the more traditional ways of delivering mindfulness teaching and practice in groups.
I think that the MN has a key role to play, building on the successes of our partner organisations, and building greater connection in the field. Collaboration, not competition, is the order of the day. There are many problems that face us that we can only solve together, with great compassion and mindfulness.
My priorities for the next three years will be:
To continue to develop our charitable aims, in particular by building on our growing sense of community, and to widen the reach and diversity of that community.
To develop our offerings to more fully meet the needs of mindfulness teachers and practitioners.
To develop our partnerships in mutually beneficial ways to further the scope and reach of mindfulness for individuals and society.
To continually improve our internal and external processes and services, so that we can grow sustainably and improve the quality of our offerings.
To enrich our partnerships, opening up synergistic relationships within the field.
To ensure the charity remains and grows as an enjoyable place for individuals to work and develop, and to have the rewards and support they deserve and need.
To innovate and grow in line with the community's needs.
I am confident we have the team to achieve all that, and much more. It has been remarkable how we have not only survived but thrived in the last three years in the face of so much change.
Finally, I must pay tribute to Alison Evans, who co-founded the Mindfulness Network with Willem Kuyken in September 2012. Her vision, commitment, insights and wise counsel have taken us to where we are now. I am hugely relieved that she will be remaining on the management team as supervision lead. It has been a privilege to work closely with Alison, and to count her as a good friend. I hope that in the next three years I can build on that in ways that develop her original vision, and that we will have a stronger, sustainable organisation serving the mindfulness community and wider society.